Salted Egg Seaweed Crisps (100g)
Salted Egg Seaweed Crisps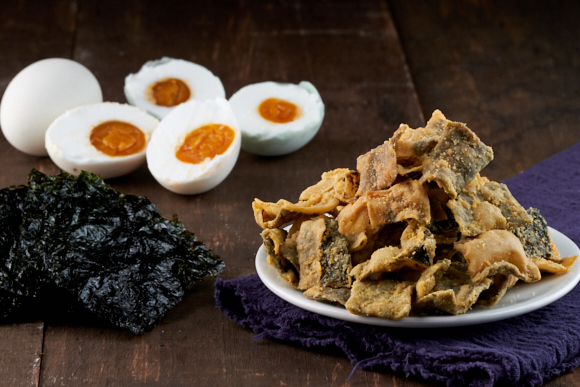 About This Product

Crunchy and savoury, our Salted Egg Seaweed Crisps brings together the rich salty-sweetness of salted egg and crispy, briny seaweed for an addictive snack that's just out of this world. Made from 100% natural seaweed imported from Japan, these delicate crisps are then coated in an all-natural olive oil and curry leaf infused salted egg yolk mix - no preservatives, artificial flavours or colouring, MSG or GMOs. Seaweed is more than just an addictive snack, it's also rich in fibre, calcium, iodine and protein.

Country of Origin: Malaysia

Ingredients
Seaweed Slice, Salted Egg, Olive Oil, Sugar, Paprika Flake, Curry Leaf, Salt.

Allergy Information
Contains egg products.