2. Select Your Snacks
Select your preferred snacks from our huge variety or let us surprise you with our best sellers.

3. Delivered to Your Door
You will receive your snacks monthly on the soonest delivery date.
We have wide varieties of healthy snacks to choose from. We will introduce 2 - 3 new snacks every month. More choice of snacks are on the way. Choose surprise me to let us surprise you with our monthly new snacks.
Chocolate Coconut Granola
Thai Coconut Cashews
Almond & Pecan Granola
Antioxidant Boost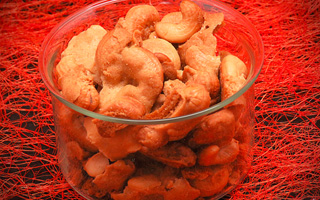 Salted Vanilla Cashew Crumble
Maple Caramel Cocoa Almond